Statua bronzea di Vittoria Alata (seconda metà del I sec. d.C)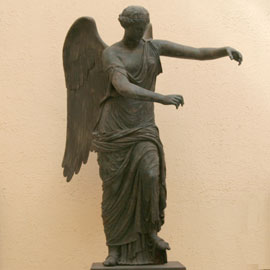 Origin:
(originale) Capitolium di Brescia
Collection:
(originale) Museo Romano - Brescia
La statua è stata riconosciuta come un "pastiche" realizzato unendo un paio d'ali, ad un originale ellenistico del sec. III a.C. (una Afrodite che si specchia nello scudo di Ares), in modo da farne una "Vittoria che scrive sullo scudo il nome del vincitore".
Masterpieces of the hall
The hall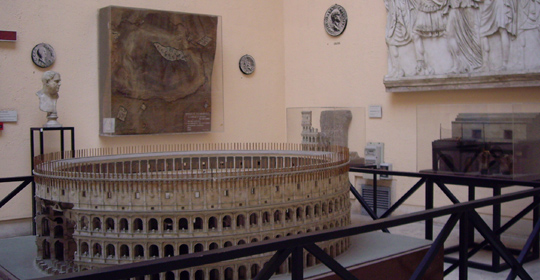 This room is dedicated to the emperors Flavius, Vespasian, and his sons Titus and Domitian.
A relief showing the triumph of the emperor on the arch of Titus and the inscription which celebrates the conquest of Judea record the capture of Jerusalem. 
You may also be interested in