Rilievo con il trionfo giudaico dall'Arco di Tito (81 d.C.)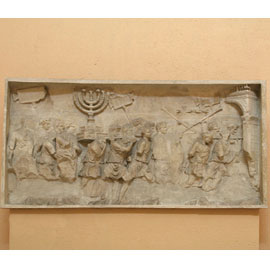 Origin:
(originale) Foro Romano, Roma
È raffigurato il trionfo di Vespasiano e Tito sui Giudei. I soldati portano gli arredi sacri del Tempio di Gerusalemme
Masterpieces of the hall
The hall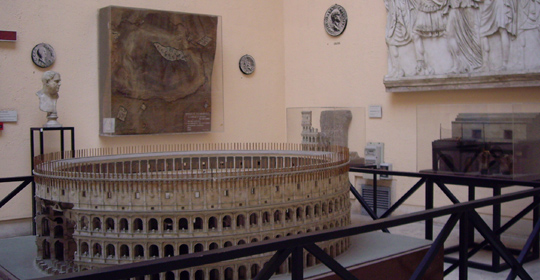 This room is dedicated to the emperors Flavius, Vespasian, and his sons Titus and Domitian.
A relief showing the triumph of the emperor on the arch of Titus and the inscription which celebrates the conquest of Judea record the capture of Jerusalem. 
You may also be interested in