Ritratto di Pirro (I secolo d.C.)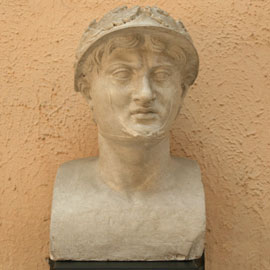 Origin:
(originale) Ercolano - Villa dei Papiri, peristilium rettangolare; 15 ottobre 1757
Collection:
(originale) Museo Archeologico di Napoli
Copia romana da un originale greco dei primi decenni del III sec. a.C.
The hall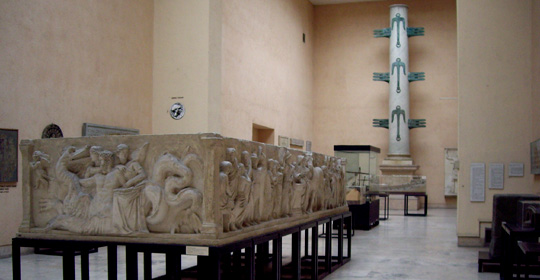 This room shows the period from the Vth to the Ist centuries BC, following the progressive expansion of Rome into Italy and all the Mediterranean basin. 
The works on display tell us about the protagonists of the events in these centuries, particularly through inscriptions and through monuments dedicated to them. 
You may also be interested in