Plastico di Ponte Fabricio (62 a.C.)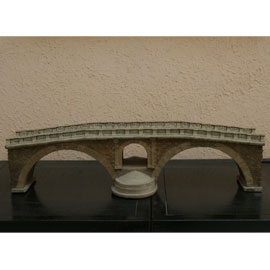 Il ponte Fabricio, che unisce l'isola Tiberina alla riva sinistra del Tevere, è l'unico ponte antico di Roma conservato interamente; fu realizzato ad opera del Curator viarum L. Fabricio.
The hall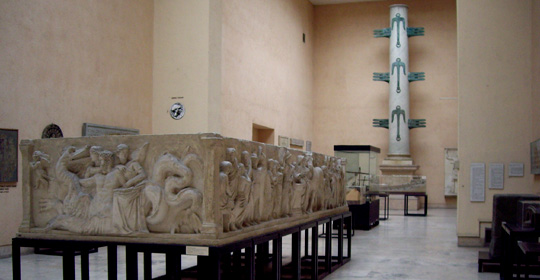 This room shows the period from the Vth to the Ist centuries BC, following the progressive expansion of Rome into Italy and all the Mediterranean basin. 
The works on display tell us about the protagonists of the events in these centuries, particularly through inscriptions and through monuments dedicated to them. 
You may also be interested in