Mars and Terpsichore - The Emperor's Beloved
Immagine lista: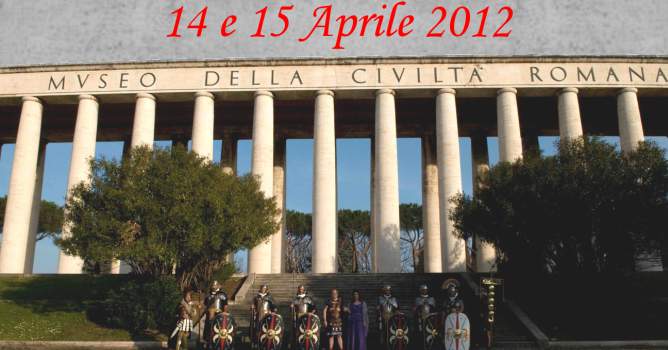 14/04 - 15/04/2012
Museo della Civiltà Romana
An event in the framework of the XIV Culture Week.
Historical re-enactment of the role of milites and dance in the Roman world, especially when they are intertwined: the Emperor's delights, games or ludi.
Informazioni
Place
Museo della Civiltà Romana
Opening hours
14 and 15 April, 2012: 10.30 am and 12.30 pm.
Entrance ticket
Free admission, subject to availability. Groups will be organzied on site.
No booking is required
Information
Info: tel. +39 060608 (daily from 9.00 am to 9.00 pm)
Type
Educational initiatives
Organization
An event by the Associazione culturale Ninuphar Eventi in collaboration with Romanitas SPQR
Eventi correlati
Currently there are no ongoing activities.
There are no planned activities.