Plastico ricostruttivo (scala 1:20) dell'Arco di Orange (49 a.C.)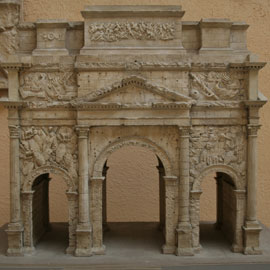 Si tratta di uno dei primi archi trionfali a tre fornici. Tutto il monumento è coperto da una ricca decorazione scultorea in bassorilievo.
The hall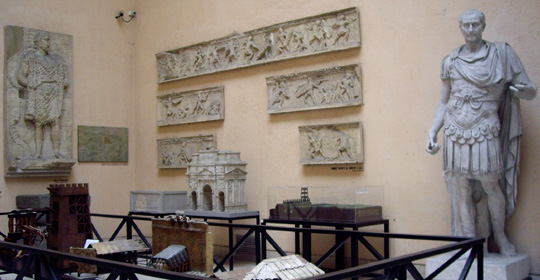 The deeds of this famous person are the subject of these rooms, including the scale reconstructions of important battles and the machines of war, which are precisely described in his De Bello Gallico. Many images record his appearance.
You may also be interested in